The company that brought you a sports lab on your wrist is bringing heart rate to Veri!
With Polar and Veri working together, you can see your heart rate data alongside your glucose levels to: 
Make more informed decisions about the exercise type, intensity, and timing that work for your health goals
Learn the best meal composition and timing to support your exercise routine 
Understand the difference between food-related glucose spikes and exercise-related spikes
Research shows that higher glucose levels are associated with higher heart rate in healthy individuals [1]. Over time, both higher fasting glucose levels and higher resting heart rate can increase the risk of diabetes, insulin resistance, and chronic conditions [2]. Veri and Polar believe that understanding the correlation between these data is crucial to achieving your best health and longevity.
The importance of cardiometabolic health 
Heart health, metabolic health, glucose levels, and insulin are all connected, and they can affect — for better or for worse — the way your heart functions. By combining Veri and Polar's powerful biometric tools, you can easily connect the dots between glucose and heart rate. These connections come together seamlessly in the Veri app to help you achieve better cardiometabolic health.
"
On their own, glucose and heart rate monitoring both provide powerful biological data that can help users improve their health. When combined, the picture of your health comes into focus. Heart rate and glucose together provide an even greater connection between daily habits and long-term outcomes.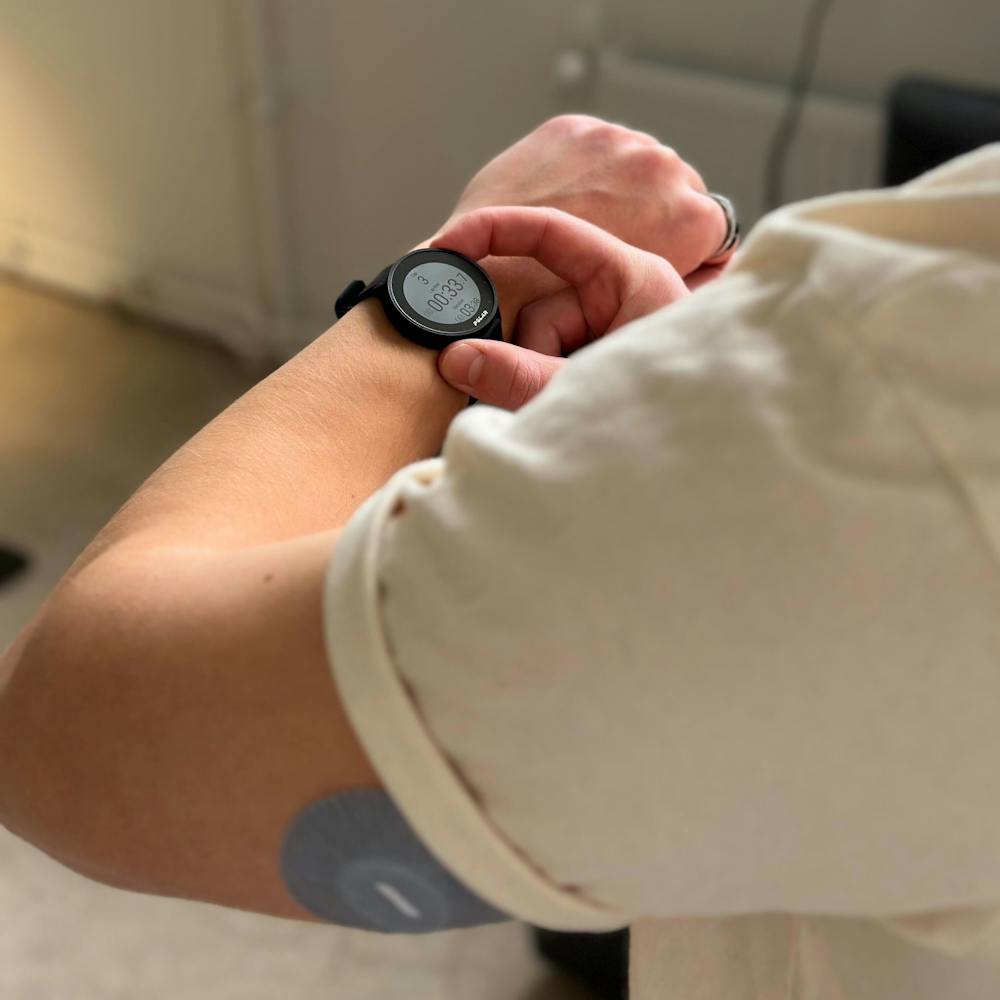 Heart rate data from Polar now seamlessly integrates with blood glucose levels from Veri.
How it works
This integration is available to all Veri users with Polar devices.
Getting started is simple: ensure both your Polar devices and Veri app are connected with Apple Health (iOS) or Google Fit (Android) and that you've selected a heart rate data source. Exercise and heart rate data will then appear automatically any time you complete a workout. No logging required. To learn more about syncing your Veri app with Apple Health to receive heart rate data, read here.
For Polar devices, learn how to connect Polar Flow and Polar Beat with Apple Health or Google Fit.
Don't have Veri yet? Shop plans here.
References: