Tell us about yourself
I'm Lauren, a dietitian, a mom of two amazing kiddos (age 9 and 6), a dog mom (Iggy), and partner to the coolest guy I know. We live in Berkeley, CA. I love to hike, cook, read, and dabble in photography.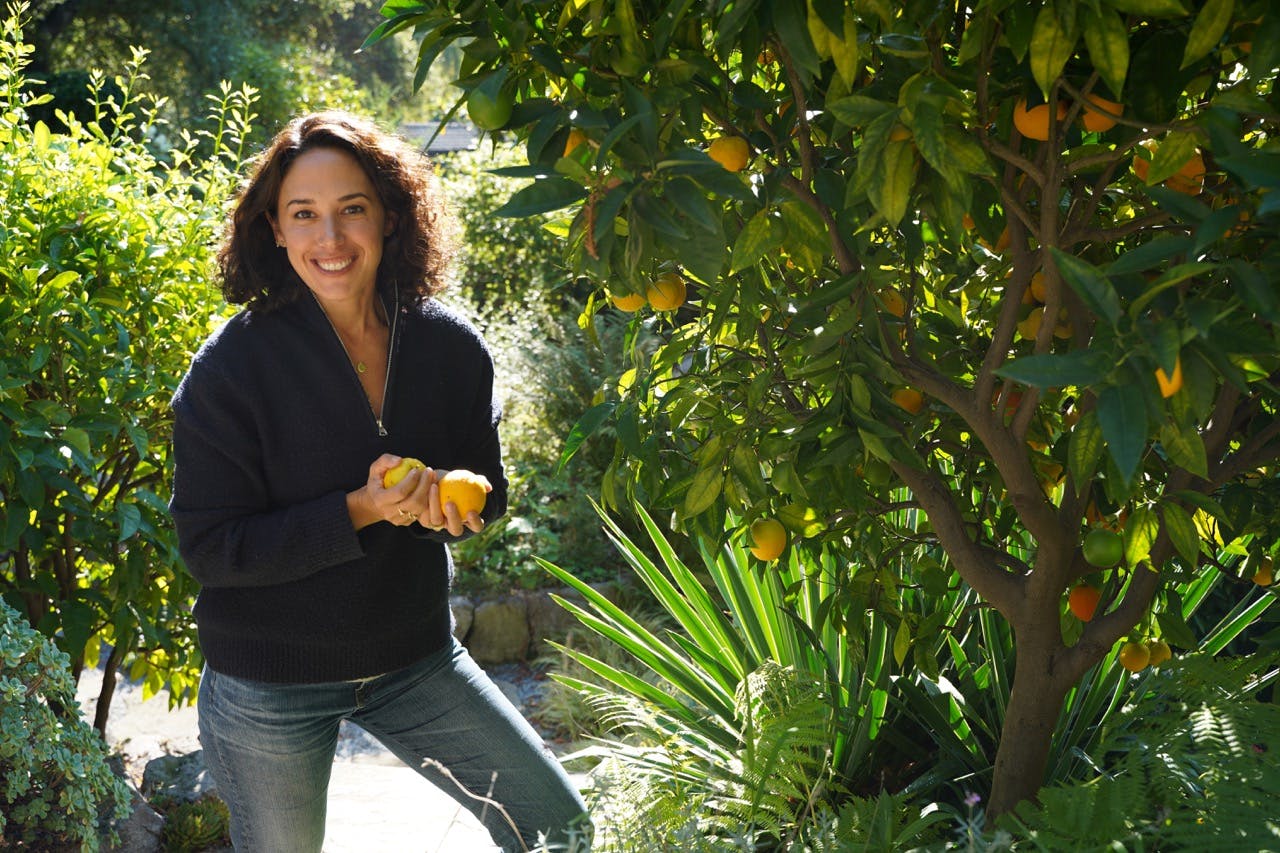 How did you get started as a dietician?
After college, I started my career as an event planner and project manager. Over the next eight years, I worked for Mayor Bloomberg, planning events for NYC at the Mayor's Office, and then moved on to project management for a consulting firm called SYP and then an industrial design firm called Frog Design.
During my first career, I gave birth to my daughter – having my daughter made me realize that I wanted to be in a career that I was passionate about, which I wasn't experiencing as a project manager. Health, nutrition, and exercise had always been one of my favorite hobbies and I had suffered from "IBS" for decades. After seeing multiple gastroenterologists, I still was experiencing symptoms and went to see a dietitian. While I was meeting with her, I had that lightbulb moment and thought to myself, "I want to do what she's doing"!
So I applied to NYU and, after 4 years, got my Master's in Clinical Nutrition, was a teaching assistant for three different graduate level classes, finished my dietetics training and internship at NYU Hospital, and passed my exam, becoming a licensed registered dietitian. I also had my sweet son while I was in my master's program.
As a dietitian, my first job was at a private practice and then as the RD on a general medicine floor at Montefiore Hospital in the Bronx. This job built my clinical skills as I got to work with so many different types of patients and provide medical nutrition therapy for all different disease states. Consider this: how do you eat when you're in a coma or if you don't have a stomach? Dietitians aren't just in the hospital to teach patients how to eat in a healthy way. We write prescriptions for tube feeding, we provide nutrition supplements for people who aren't able to eat enough food, we identify nutrient deficiencies and make recommendations accordingly, and so on.
How did you start your own practice?
In June 2020, we moved our family from NYC to the Bay Area (which was always our plan). I started a new job at a microbiome startup that used microbiome sequencing, continuous glucose monitors, artificial intelligence, and nutrition counseling to help people with Diabetes improve their diet, reduce their need for medication, and for some, go into remission. I worked there for almost 2 years, learning from an amazing mentor, working with the BEST clients, and a fantastic team of colleagues. All of my clients wore continuous glucose monitors, and I became an expert at understanding blood sugar, food combinations, and helping clients to balance their blood sugar with lifestyle and dietary modifications. Fun fact – I was also featured on Good Morning America!
I left the startup in June 2022 to open my own practice. I now offer gut health, blood sugar, and weight loss services via 1:1 counseling, and excited every single day to meet with clients and be a part of their health and wellness journeys!
What drives you?
My mission to help others live healthier lives by unlocking their full wellness potential and creating habits that support their vision and goals.


If you're a practitioner looking to use Veri for Coaches, you can apply for access today. 

If you're an individual looking for extra support on your metabolic health journey, browse our coaching directory on our community platform to find one of our Veri-approved coaches.